Make some of these easy Tire Poufs and upcycle tires into comfortable, fun, and practical patio seating or party decor!
Tire Poufs – who knew that worn tires could be upcycled into functional and cheery seating?
You only need to find some used tires and screw them together. Upcycle some old plywood, attach some foam to the top and cover it with some upcycled material! Staple it all to the backside of the wood, and you've got an instant party-in-the-making! Add a pallet coffee table on wheels, and your patio never looked cuter!
Deux pneus fixés entres eux par des vises et une planche de la mousse et du tissu agrafé par le dessous.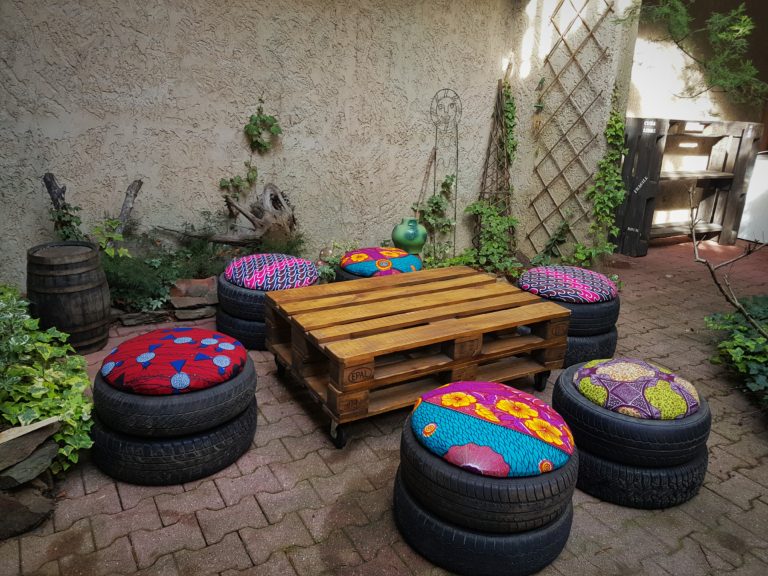 Fabulous idea! Here are some Pallet Ideas!