These upcycled License Plate Planters bring a touch of rural charm to any garden. I sell them on my Etsy, or you can make your own by following the instructions I made for you.
Note: Any metalworking or machine shop will have a slip roll tool that you may ask to borrow (they are normally used for rolling sheet metal into ducts, etc.) Or you can buy a mini hand-crank model for around $150 US.
Here's how you can make your own License Plate Planters:
Gather some old license plates. You can find them at flea markets, antique shops or even online. Avoid plates that are very rusty.
Use a "slip roll" to roll each plate into a cylinder (see photos). This takes a bit of practice. It helps to start each plate at a gentle radius and crank it through a couple of times, getting tighter each time.
Use a 3.75 inch* (95mm*) drill bit to cut circles from scrap wood (one for each plate). These will be the bottom pieces for each planter. *Note: This size will work for standard American license plates (6″x12″). If you are using plates from another country, you may need to adjust the size of the wood pieces.
Screw each plate into the bottom piece using the license plate's existing holes. At the seam, I like to punch another hole and do the third screw.
Fill with dirt & plants. Use the plate's top holes to hang the planters from any nail, hook or chain. Enjoy!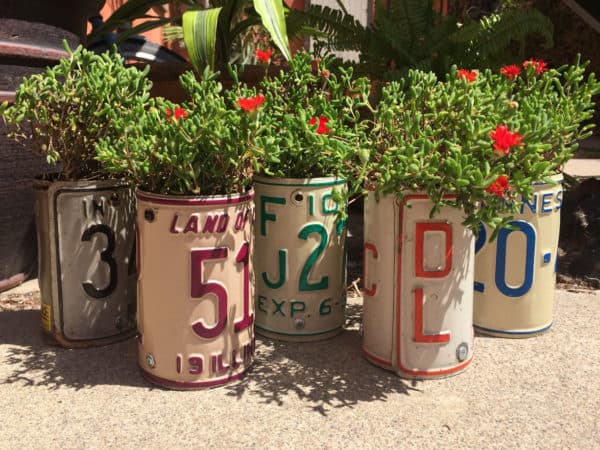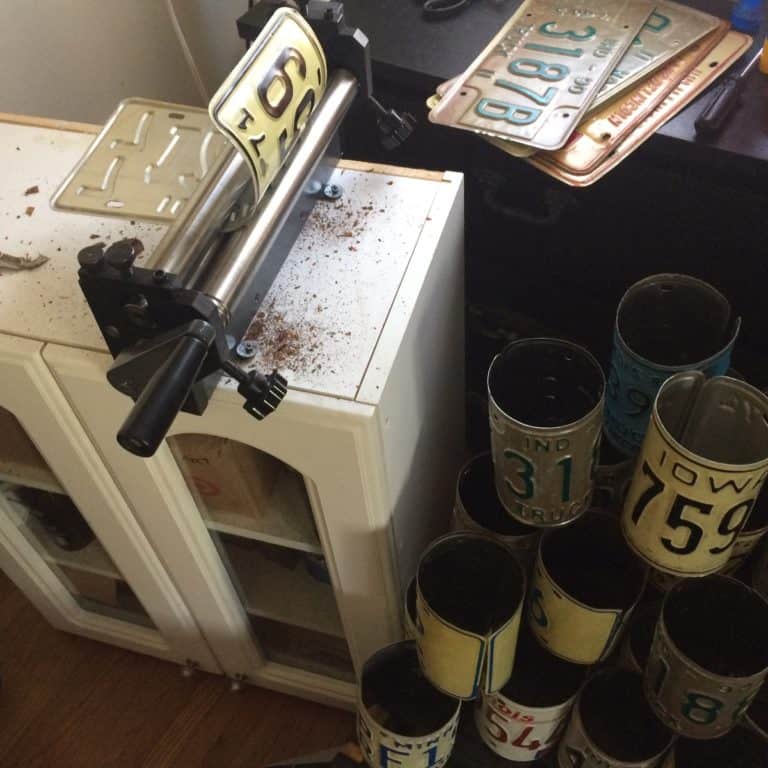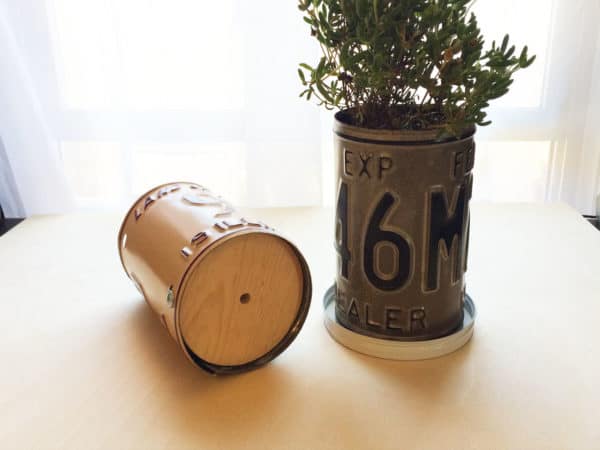 Cut out a bit of wood for the bottom, and upcycle a lid, and you can create these License Plate Planters. The planters are perfect for indoor or outdoor use.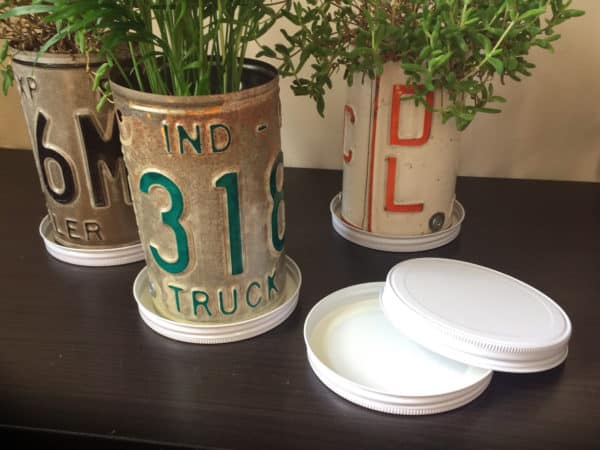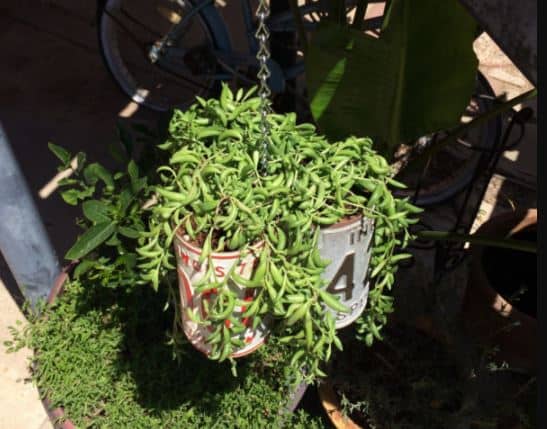 Now turn a Tailgate into a Bench! Make wicked-cool Auto-Parts Lamps too!