From their website : " The BauBike is inspired by Bauhaus design.It is constructed around the geometric shape of the square and the equilateral triangle. The design is stripped down to clean lines and raw material.
The open-end piece above the back wheel, offers the possibility to customize the function of the bike to whatever need you may have. The different accessories can be placed in the tube and can easily be changed if needed.
The design follows a set of formal rules, limiting the geometry to straight lines in a pattern of 60 and 90 degree angles in proportions following the principle of the golden section."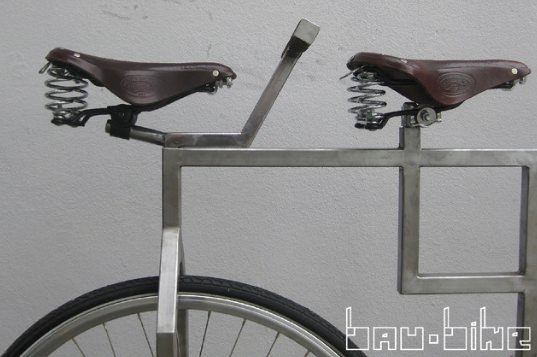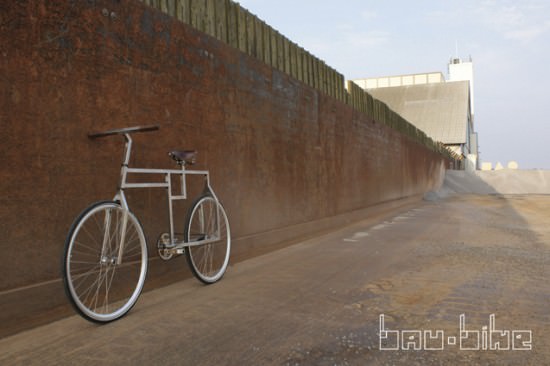 Not really recycled, but handmade for sure !!!
++ BauBike.dk