I love the feel, the glow, and the flexibility of all kinds of materials, including discarded ones! So, after a dip in my career, due to my health, I had time on my hands. I finally got the nerve to make things. As a fan of interior design (with a lot of evening school courses), I took on some old lamp frames and made these Inner Tube Lamp Shades.
Even trash can become industrial glam – like these Inner Tube Lamp Shades
I don't know why I decided to go to a bicycle store for discarded inner tubes, but I did. It took a lot of time to find out how to cut the rubber with straight lines. Tip: use a cutter knife soaked in dishwasher liquid. I painted the frame itself in black and wound the rubber strings randomly around the frame. From scaffolding pipe, I made the floor piece of the lamp.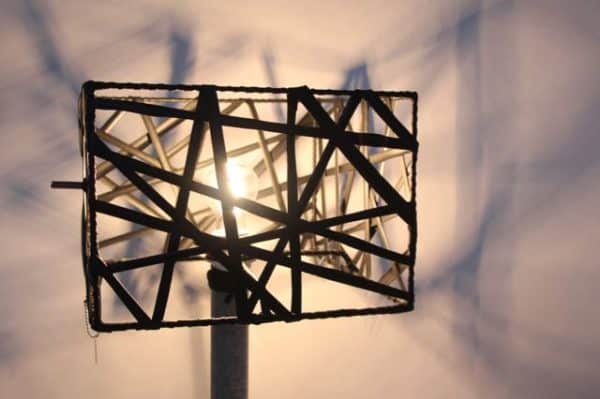 Great way to upcycle discarded materials. Here's another great idea for trash-to-treasure with Spray Cans!