These icons are becoming rare when driving across the USA, so if they pull at your heartstrings too, better snap it up when you run across one for sale. Their sculptural beauty can be used to set a new scene in your home or garden. Here are several examples of repurposed windmills.
The windmill farm B&B in Tolar: Since moving the first windmill to the farm in 1992, Chuck Rickgauer has restored more than 300, most of them for other enthusiasts and collectors of what he believes is more than a piece of history. Whether they were called Clipper or Eclipse, Axtell or Air King, they had a single purpose.
Wall planter, adorned with 1/2 an old windmill: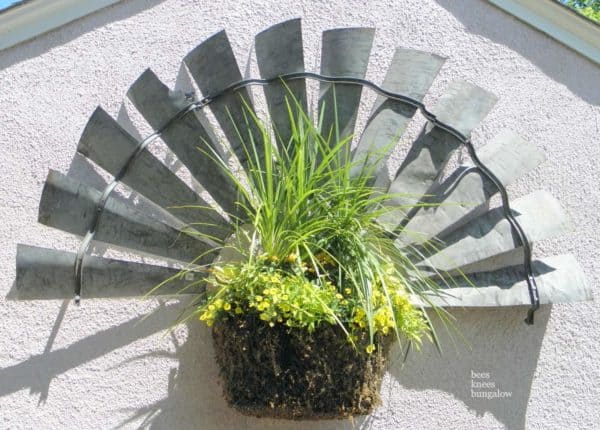 Source
We already featured a windmill bed: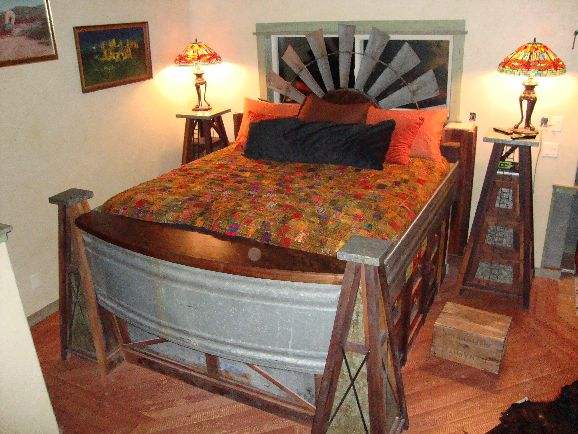 Barn house wall decor: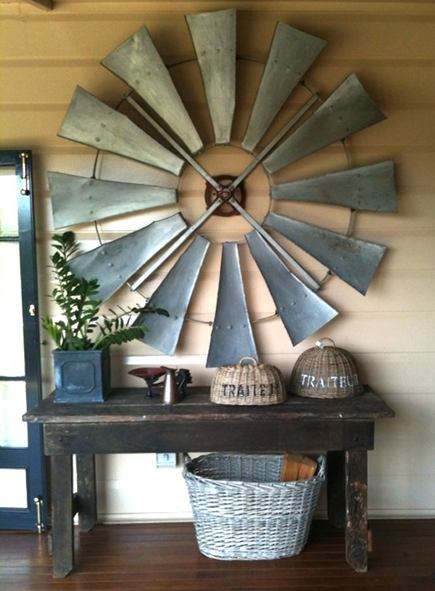 Repurposed windmill wings as ceiling fan: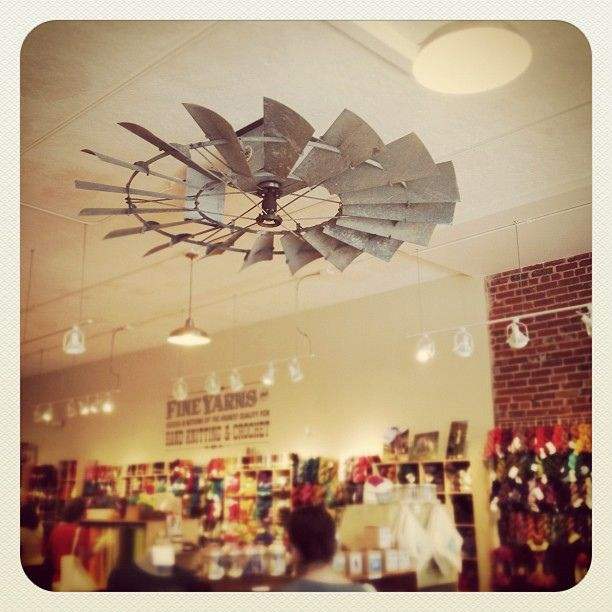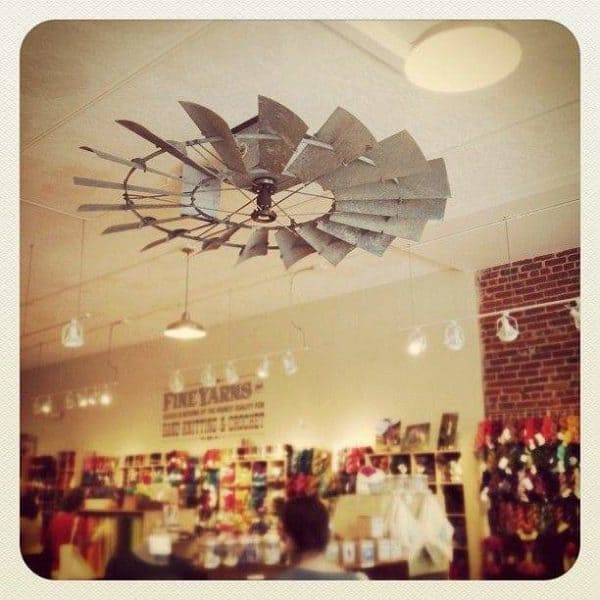 If you found more ideas of repurposed windmills or windmills parts, please send the links in the comments so that we can update this post!