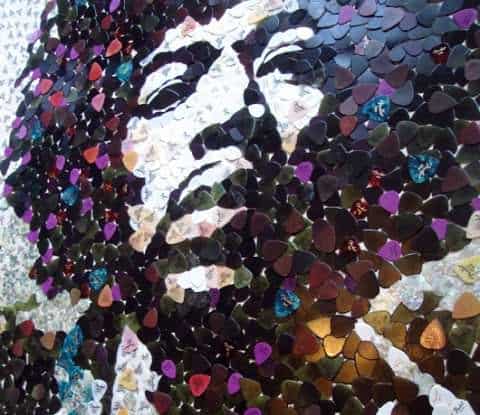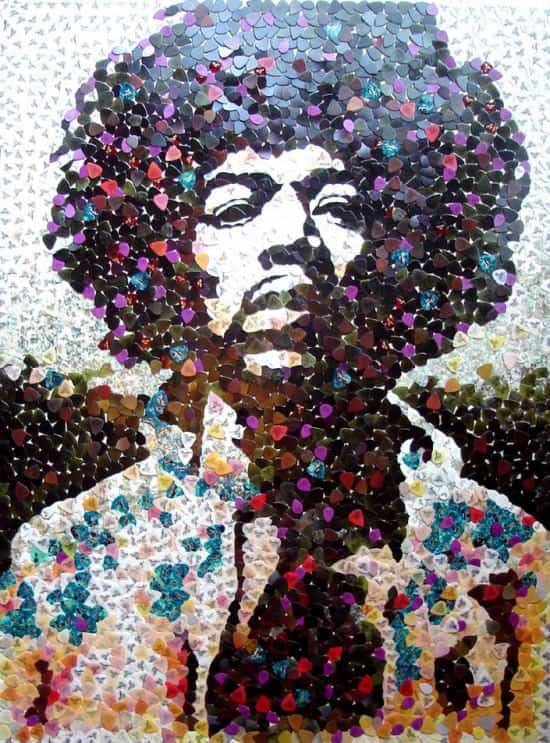 LEADING UK mosaic artist Ed Chapman has created a unique Jimi Hendrix mosaic out of 5000 guitar plectrums. It was auctioned last month at Cancer Research UK's Sound & Vision event at the iconic Abbey Road Studios.
Ed Chapman said: "I'm delighted to be supporting Cancer Research UK at this year's Sound & Vision event. The John Lennon piece I created for 2009's event raised £6,000 for the charity, and I hope the Jimi mosaic can do the same this year."
He was right because it was finally sold for £23,000!