My Driftwood Eye Lamps are my latest collection of functional driftwood sculptures. It includes a Fireplace Centerpiece designed to sit comfortably in the fireplace of a great room.
Add natural warmth and beauty with these Driftwood Eye Lamps
I use sun-bleached driftwood sculptural pieces that I sculpt into imaginary mythical creatures. They tease and entice the imagination, and the forms appear to rise out of the reeds. When lit with Edison dimmable bulbs, they are transformed again, creating intimate mood lighting, with depth, warmth, and movement. Drawing you in to imagine and dream of the shores from where they once played.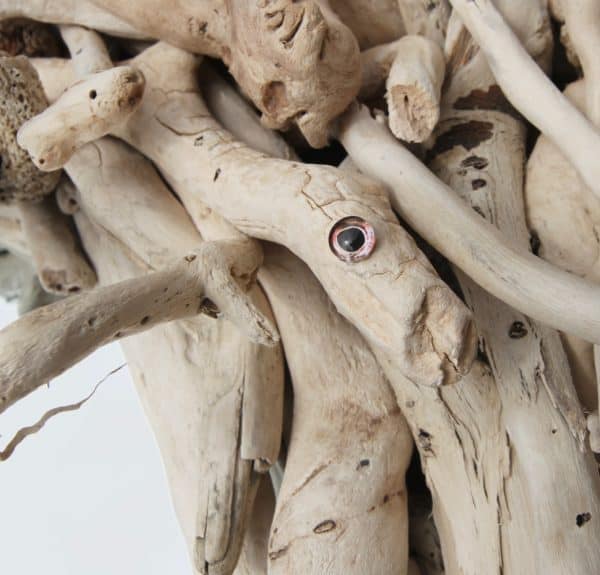 Here are more decor ideas using driftwood and upcycled wood! Make a Pallet Wood Wine & Kombucha Rack.