A mini wine rack can be simultaneously decorative and organizational – a practical idea and a great gift for people who love handmade items and wine. Today I recommend mini handmade wine racks made out of pallet wood; you can make one very quickly by yourself.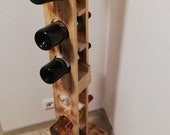 Wine rack pallet furniture
It is a wine rack made from a pallet. It is for 6 bottles which can also be inserted with the bottom first. Also, finishings such as flame and glaze in the desire color are possible. When asking not ...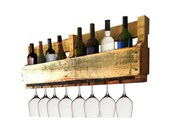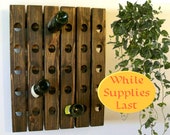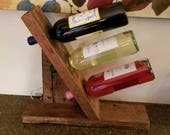 Pallet Wood Wine Rack
Let the simplicity of this table top wine rack bring charm and function to your wine storage needs. This wine rack is handcrafted from reclaimed pallet wood. Holds 3 bottles, horizontally. Stained e...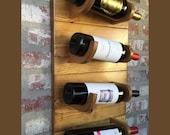 Wooden Wine Rack
Wall mounted wine rack is made out of pallet wood. Each pallet is completely taken apart to then be reconstructed into the wine rack. Each wood wine holder is carefully hand sanded. The whole wood ...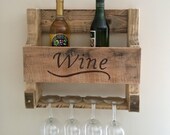 Wood Burned Pallet Wine Rack
Pallet wood wine rack with wood burned word "WINE". Each one is made to order. Holds 4 standard size wineglasses. Size: 16.5" x 14.5" Custom sizes are available. If custom size...