A mini wine rack can be simultaneously decorative and organizational – a practical idea and a great gift for people who love handmade items and wine. Today I recommend mini handmade wine racks made out of pallet wood; you can make one very quickly by yourself.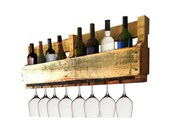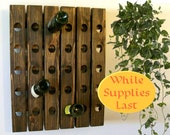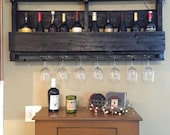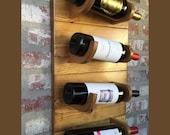 Wooden Wine Rack
We are sorry but orders taken today may not arrive in time for Christmas. Wall mounted wine rack is made out of pallet wood. Each pallet is completely taken apart to then be reconstructed into the ...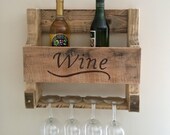 Wood Burned Pallet Wine Rack
Pallet wood wine rack with wood burned word "WINE". Each one is made to order. Holds 4 standard size wineglasses. Size: 16.5" x 14.5" Custom sizes are available. If custom size...