Old T-shirts aren't only good as garage rags, you know. Turn them into continuous pieces of yarn that you can then crochet into T-shirt Yarn Baskets! These little baskets and containers are made using T-shirt yarn. The yarn is sturdy and soft. I have been using these for my house, too. These little creations are great for bathroom storage, desk organization, and nursery room organization.
Garage rags are handy, but T-Shirt Yarn Baskets are functional and adorable!
Editor's note: We are not responsible for any "favorite" old shirts cut up for this excellent idea!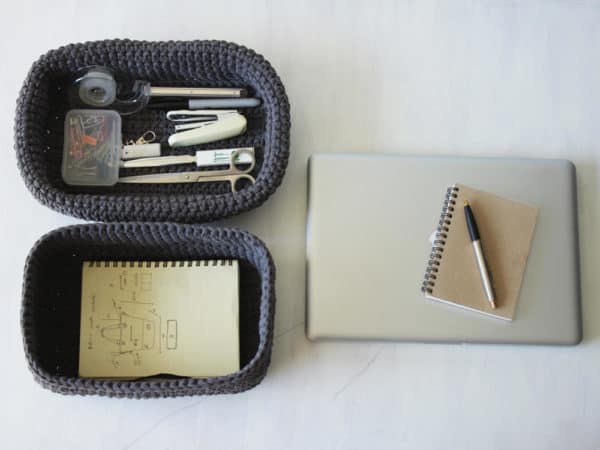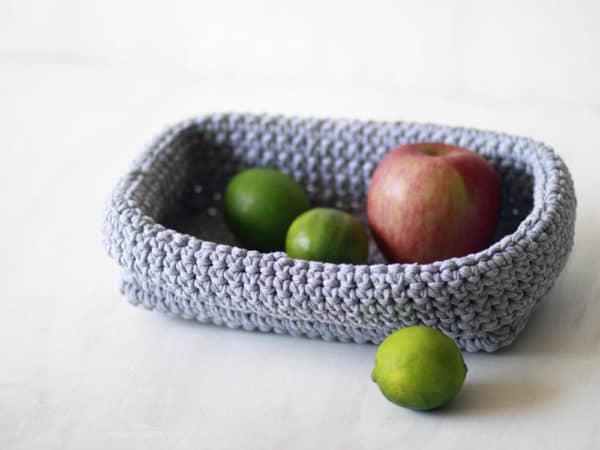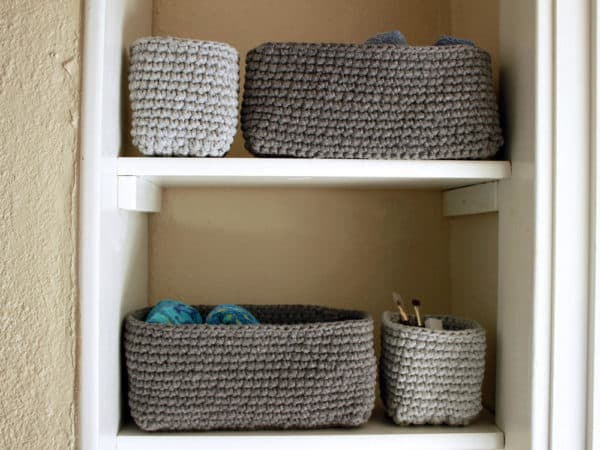 Here's a YouTube video by UpcycledStuff that demonstrates how to make a continuous piece of "yarn" out of an upcycled T-shirt.