We're all familiar with upcycling by now and the fact that it isn't just a new-fangled way to make your home individual. Re-upholstering an ornate chair to match your mood board or giving an antique wardrobe a lick of tasteful chalk based paint can really bring such dowdy items to life, here are some more unique ideas for inspiration from across the web.
Suitcases
You'll have probably seen suitcases upcycled as chairs and coffee tables before but there are lots of other great ideas out there for upcycling suitcases including turning them into medicine cabinets, minibars and even pet beds.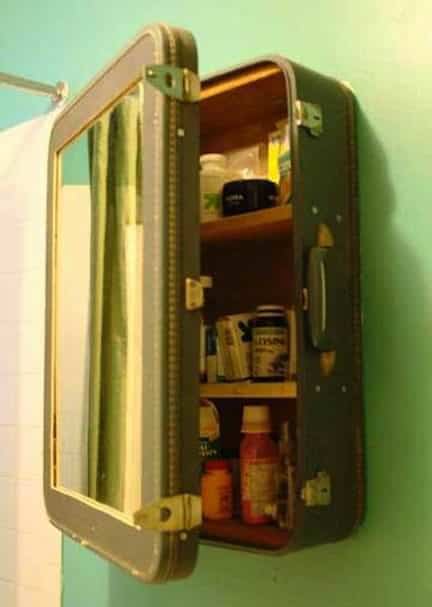 Glass bottles
Turning wine bottles or ornate beer bottles into lampshades or vases and lanterns may seem a little passé but the effect is undeniably chic. If your house is minimal and urbane then this could be the upcycle for you.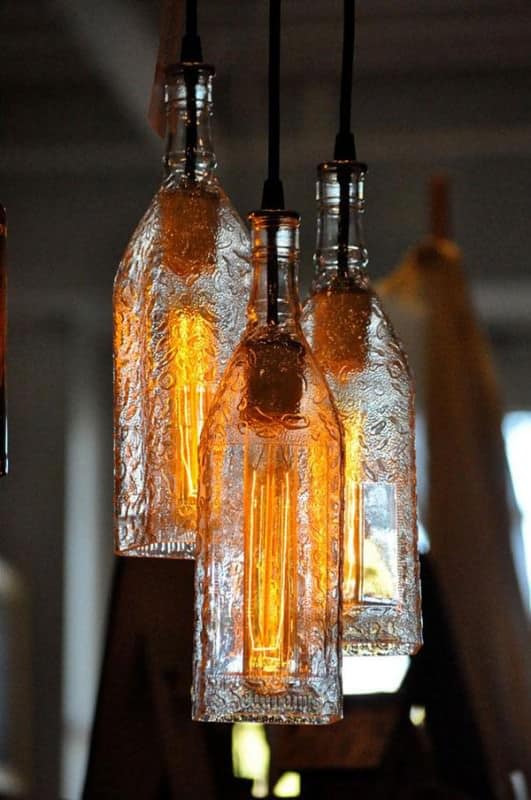 Supermarket Pallets
Pallets can lend a really organic feel to a piece of décor and you can easily transform some pallets into a very pleasant bench, table or bed. So if you're going for that rustic timbered look, pick up a few pallets.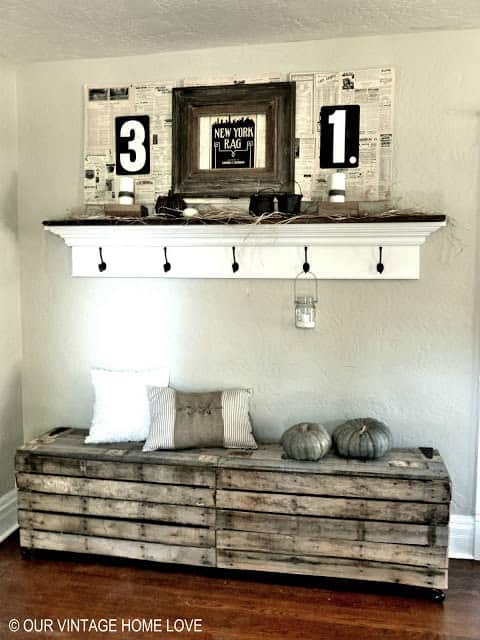 Cards
Old cards can be repurposed in a number of ways, from upcycled playing card ornaments like gift tags and a wreath, to a mosaic style mirror made from discarded credit cards and place mats made from old business cards.
Cork
Instead of throwing away used wine corks you can collect them to make useful coasters or place mats and candle holders, or even a neat fob to bung in the ground and indicate your plants names.
Stepladders
An unused stepladder can be transformed into a corner bookshelf, which is both unusual and completely functional. Other similarly practical ideas include clothes racks, shoe racks and towel racks.